"We all have stories. And the stories we live are powerful. How have we lived? How are we living right now? Sadly, our behaviors don't always match up to our aspirations for others. People in positions of power who want others to behave; should first reflect on how they behave themselves! If you can't model the virtues you claim to value, how do you expect your players to?"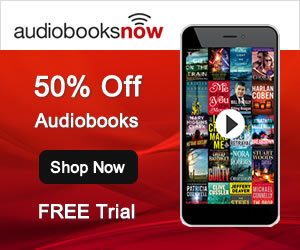 ---
Chapter 11 Reflection Question: Do you model the love and character you expect from those you lead? If so, how do you do that? If not, what can you do to ensure you make it a priority?
Have you ever watched a game comparing the style of play with the mannerisms of the head coach (or staff)? There is a tendency where teams engage in competition with a similar style to that of the coach's disposition. Programs will adopt characteristics that are reinforced verbally, but also take on the persona of the physical behaviors lead by the staff. This chapter can be an important topic for coaches when it comes to self-assessment and evaluating tendencies within the program.
". . . in coaching, your own personal example is one of the most powerful leadership tools you possess. Be what you want your team to become."
We can talk until we are blue in the face about character or doing the right things, but at the end of the day, athletes are left to make their own decisions. Locker rooms aren't built from the suggestive program propaganda that we decorate the walls with, rather than the positive peer pressure that takes place on a daily basis. Positive peer pressure is the reinforcement of cultural values through encouragement or challenge, as opposed to imposing threats or ultimatums. The culture that we wish to develop as coaches has to be initiated from the top.
This is our program identity handout that we pass out to the boys before the start of our season. It is used and discussed as a reminder of what core values drive our program. To provide a little context to each of the core values:
Be Dependable – Nick Saban's version of discipline for reasons beyond yourself. Understanding that your actions impact others who rely upon your participation.

Humble-In-Growth

– Keeping perspective of where you are today, is not where you will always be.
Be Persistent – One of my favorite quotes I use for emphasizing the process toward success.
Talent will not; nothing is more common than unsuccessful men with talent. Genius will not; unrewarded genius is almost a proverb. Education will not; the world is full of educated derelicts. Persistence and determination alone are omnipotent.
Always Together – Everything we do is a reflection of our program. Anything we accomplish comes from the exertion of everyone's contributions. Collectiveness is the linchpin to any sustainable program – inspiring future athletes, investing in the present, and providing pride for the former.
Love
Love is something that I likely imply more than explicitly articulate. While I do express 'love' for our guys present and past within our program; I aim to fortify relationships through my actions. Some days better than others. One example is in the objective of mine during the season to make contact with each one of my players prior to practice. Small in gesture, this can be in the form of a handshake, a hug, or pat on the shoulders. It allows me to have an interaction with them before we get going for the day. This might reveal how their day went or where their mind is at that moment. My intent is to provide a presence, giving the impression that I'm there for them today.
Is that love? No.
But, I think love is established through trust and comfort. This is just one way that I look to initiate that process.
Character
Be dependable. I prioritize punctuality, therefore I will be first to be visible for practice or games. If I claim that how we leave our bench is a reflection of our program. Once the game is over, our staff and players will pick up all surrounding trash and put up chairs, if necessary.
*Where you have to be careful is in the student versus faculty basketball game that may take place after the season. If your players catch you slipping, you won't hear the end of it. Just a few words to the wise.*
It is important to emulate the conduct you visualize your program to be perceived. However, doesn't always work out that way. Situations occur that create uniqueness in response. It is the consistency and uniformity that becomes the biggest challenge.
Where I could improve?
The language that I use in a couple different ways. First, I could always find better ways of saying things. While, it is a goal of mine each season to avoid cursing; it does occur. Never at a player! But in response to a result, definitely happens. It shows vulnerability and lack of control, as opposed to handling it with more poise to respond.
Even in the circumstances where I avoid a poor choice of words, I still can create a negative connotation. Sarcasm does not infuse confidence or clarity in a situation. The language could better serve as stimulating confidence, or context to a previous possession or result.
Inclusion of the entire program. Programs with multiples teams often face a challenge related to practice schedules. Gym availability can create some odd times or situations when the 3 levels of teams are practicing. Logistically it can present an issue of daily interaction with the teams to which I do no directly coach. However, if our program is to emphasize being Always Together, then it is incumbent upon me to do a better job of being inclusive with our freshman and JV programs more frequently. This would not only be more conducive in developing more continuity in the style to which we wish to play, but also in developing relationships with the players.